Alpine climbs
Years after years I have been keen to climb and collect some of the finest classic routes in the Alps by myself with leadership as main rule. Here is a list of those who impressed me the most with their beauty, story, or commitment.
Highlights
Grandes Jorasses north face, Desmaison Cousy

Grandes Jorasses north face, Polish Route

Matterhorn north face, Schmidt route

Pelerins north face , Beyond good and Evil

Mt Blanc du Tacul, Supercouloir

Droites. north face, Lagarde direct ( solo ) 

Mt Blanc du Tacul Tacul, Modica Noury (solo )

Barre Noire, south pilar
Pic de Bure, Desmaison
Mont Blanc, Inominatta
Mt Blanc du Tacul, Gervasutti pilar ( X2 ) , 2012 & 2019
Meije, Chapoutot Wyns / Mayer Dibona
Meije, Traverse
Aware that you have to limit your carbon impact as much as possible, I have never agreed to go on an expedition by plane. Living and climbing in Chamonix is already quite impactful.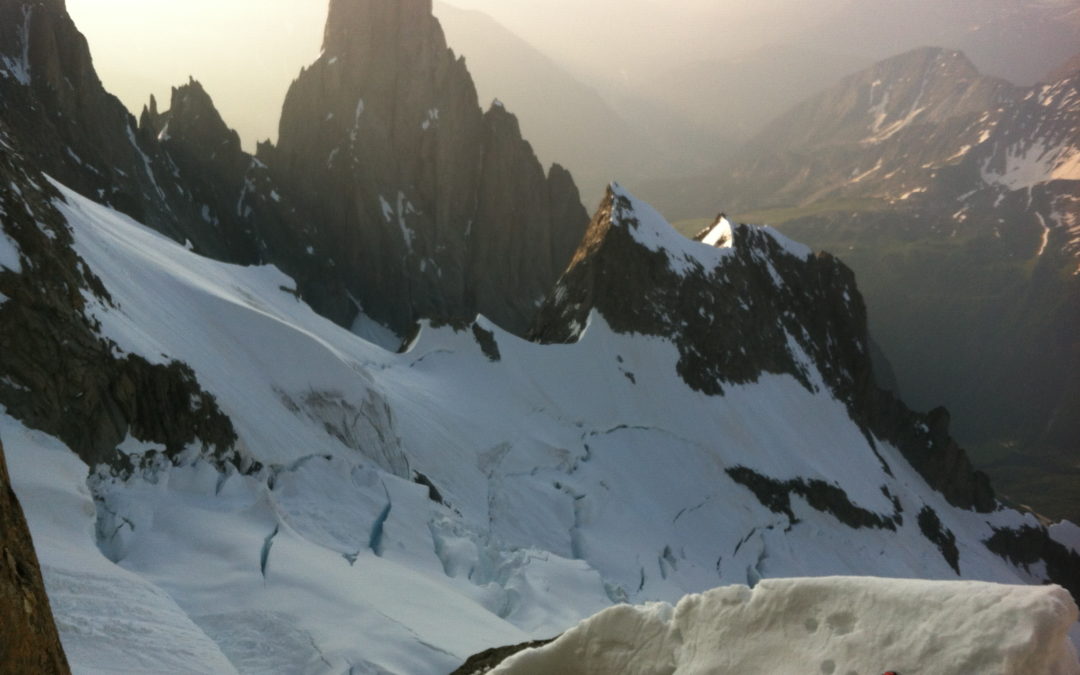 Avec le temps l'ascension du pilier rouge du Brouillard par la voie Bonatti s'est démocratisée au point d'en devenir une classique de premier ordre. Difficile de détourner le regard dans des lieux aussi reculés que cet Envers du Mt Blanc, de la beauté colorée du...